MobiLe CSP training this summer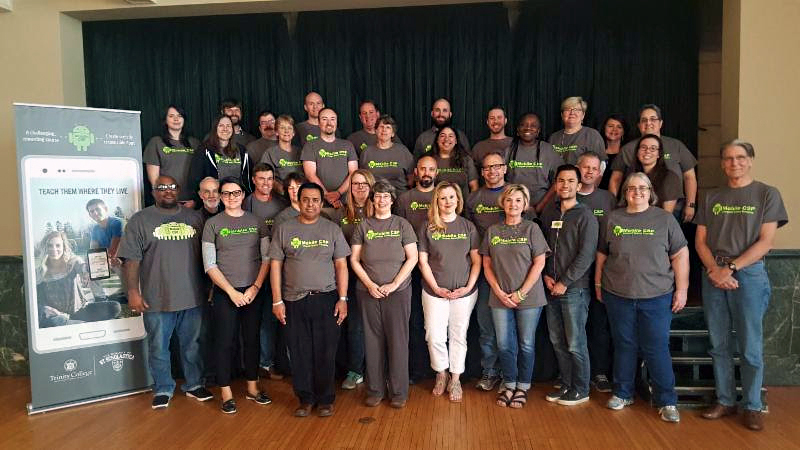 April 22, 2017 -- Massachusetts is getting ready to train more teachers to offer Mobile Computer Science Principles (Mobile CSP) this summer! Master teachers Beryl Hoffman, associate professor of computer information technology at Elms College, and Deddie Quillan, computer science teacher at Westborough High School, (pictured front and center in brown and black slacks respectively), participated in a Master Teacher Orientation April 22-23 in St. Paul, Minn. They joined master teachers and mentors from five training sites across the U.S. and the summer online program to prepare to offer the intensive program.
CAITE is organizing the Massachusetts site, which will run for four weeks in June and July in Holyoke and online. Approximately a dozen high school teachers will participate and then teach the course next year. Mobile CSP focuses on mobile computing and involves students building socially useful mobile apps, while building writing and communication skills, and fostering collaboration and creativity.
The course is part of the new Advanced Placement offering that began in 2016-17, which is the largest new AP course launch in College Board history, enrolling more than 32,000 students. AP CS Principles aims to open up computer science to more students and broaden participation in computing.